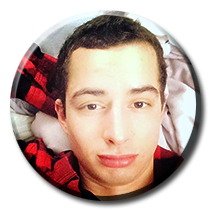 Michael R Wills (aka. Nigel Phoenix)
is a self motivated game developer and graphic designer who is passionate about their creativity and gaming.

He played team lead roles in multiple group projects and team lead programmer in multiple games.

Michael participates in local/global game jams as well as gaming events that are established locally. 

He works with graphic design in Photoshop and had been working with photo shop for 8+ years designing custom wallpapers, logos and backgrounds.

He develops videos with various video editing programs ranging from game trailers, to intro, loading and screen saver videos. He excels working with in game user interface designs, main menus and custom dashboards skins for the original Xbox, which became extremely popular among Xbox gaming community. 

Michael has been composing music in multiple music composing programs since 2013 and has created 6 personal music albums from genres of dance music, hip-hop, dub-step and techno. He now develops his own in game music for game play and boss arena battles.

Michael's hobbies include building circuitry, soldering LED's and resistors together and making console displays as well as repairing game consoles and building computers.